Windermere Eastside
It seems like a tale as old as time. Many people are wanting to move to Seattle, but no one else really wants to leave. This leads to our favorite real estate headline for the last several years: inventory is low, prices are rising.
Seattle-based Zillow recently analyzed searches on their website and compared the location of its users with the cities in which they are searching. They used this information to create a chart of the most desirable cities based on their popularity with outsiders and current residents.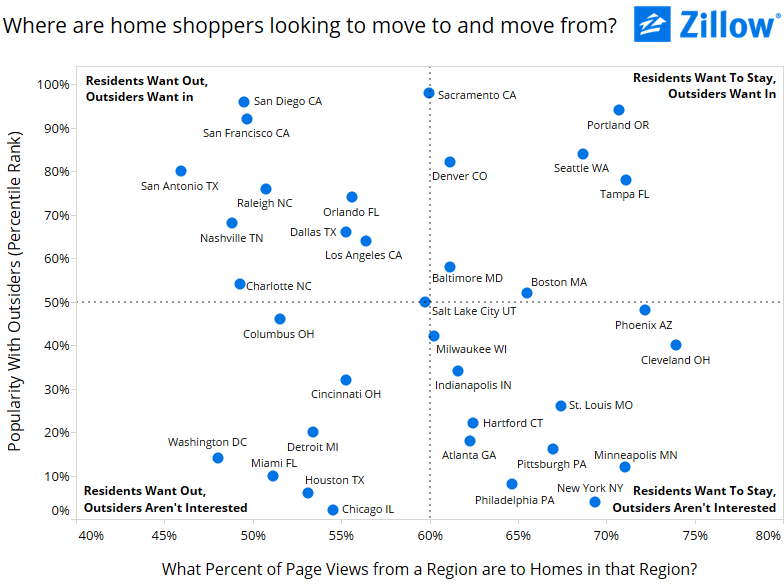 Image via Zillow
Unsurprisingly, Seattle ranked high in the category "Residents Want To Stay, Outsiders Want In" with about 70 percent of current residents continuing to search here.
What does this mean for the Eastside?
It isn't just our breathtaking scenery and active lifestyles making the Seattle area's population grow by nearly 1,000 residents per week over the last several…
View original post 86 more words